COMMERCIAL EXPERTISE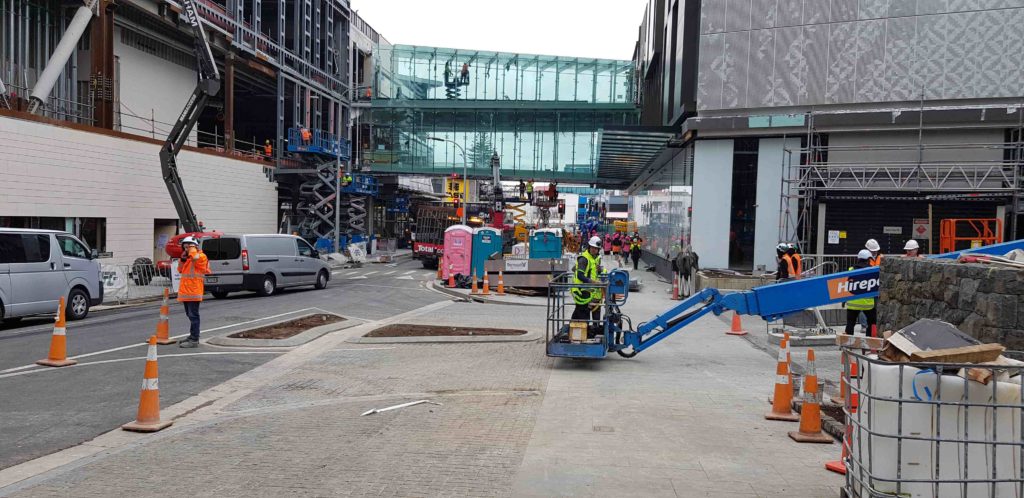 Sealer Solutions are accustomed to coordinating with architects, contractors, developers, property owners, and local governments to:
coordinate logistics of projects;
meet stringent deadlines;
minimise disruption to daily site activities;
observe proper safety protocols in all tasks.
We have more than 20 years of extensive experience in cleaning, sealing, and restoring a wide variety of commercial projects ranging in size from 100 – 30,000 SQM. Projects include outdoor hardscapes for shopping centres, hospitality businesses, and high-traffic civic spaces.
We work closely with your project manager to ensure that our activity takes into consideration all other trade work in progress. On-site safety is of critical importance, and we take all appropriate precautions with the products that we use and the application process.
We manufacture and source a full range of sealers for whatever finish is required and we provide slip rate testing that guarantees we meet or exceed ANZ standards.
New Product Videos
Stone & Concrete Sealer Demo
EcoAcid Demo
RESTORATION and MAINTENANCE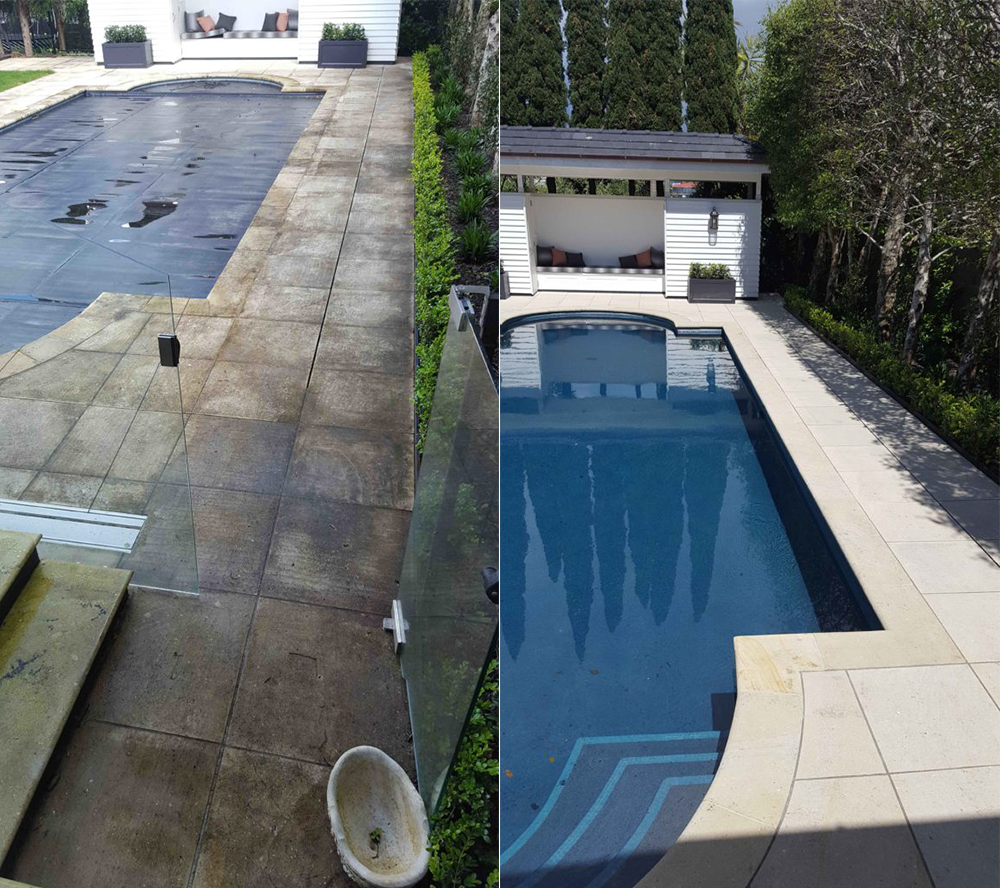 Proper sealing of your surface means greater protection, longer life, and easier cleaning and maintenance. However, pavers, stone and concrete will age over time and can often be the one feature that is not in keeping with the high standards on the rest of your property. When this is the case, a deep clean and re-seal can make a dramatic difference in the overall appearance as evidenced by our BEFORE and AFTER gallery.
Periodic maintenance agreements are available to ensure that your surfaces continue to be presented in the best manner possible.
RESIDENTIAL APPLICATIONS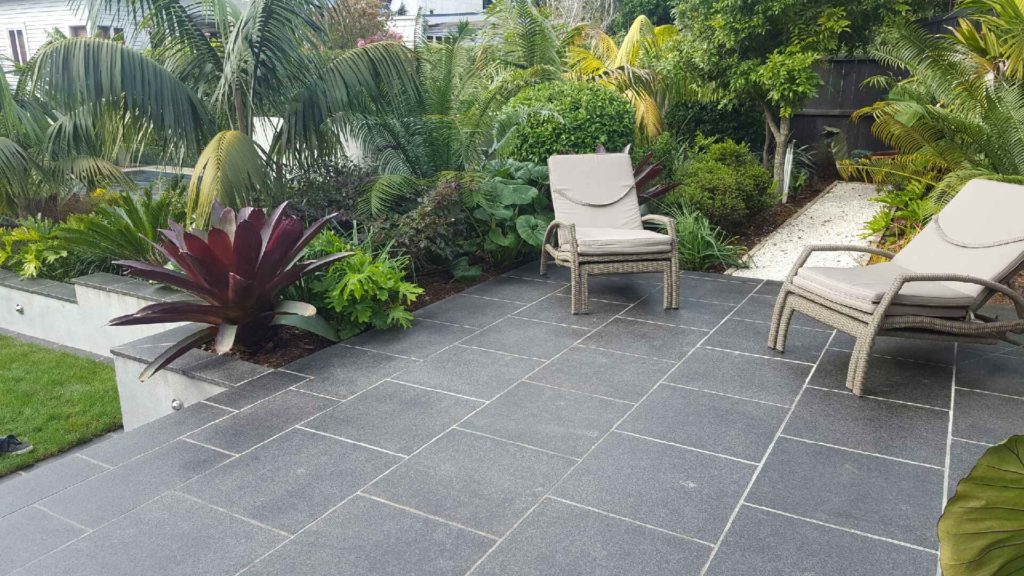 Our residential division, The Sealer Guy, assists homeowners with cleaning and sealing of pool decks, sidewalks, patio areas, walls, and other exterior hard surfaces. The Sealer Guy employs the same professional formulations used by Sealer Solutions crews.